Sorbischunterricht und die Evaluierung von Differenzierungsstrategien in aktuellen Schulkonzepten
Schlagworte:
Upper Sorbian, Lower Sorbian, interschool concept 2plus, Sorbian lessons, bilingual subject lessons
Abstract
Sorbian is a recognised minority language in Germany. According to current statistics, 4.851 pupils in the Free State of Saxony and the State of Brandenburg are learning Sorbian at the moment. In Saxony, where Upper Sorbian is taught with the status of mother tongue or first, second, or foreign language at a total of 16 schools according to the "Interschool concept 2plus", the linguistic heterogeneity in the individual classes and learning groups is particularly prominent. In view of school concepts, Upper and Lower Sorbian are not only taught in language classes, but are also used as the language of instruction in bilingual teaching. This article describes various differentiation and individualisation measures which, as a result of increasing linguistic heterogeneity, characterise both Sorbian and CLIL lessons. Such measures (lessons) are of decisive importance for the successful acquisition of the Sorbian language due to varied school framework conditions and learners' language biographies. The concept of the evaluation of "2plus", which was initiated in the Free State of Saxony in autumn 2022, will be presented. The research question to be answered is to what extent school lessons can contribute to the development of Sorbian language competences in the areas of listening and reading, speaking and writing.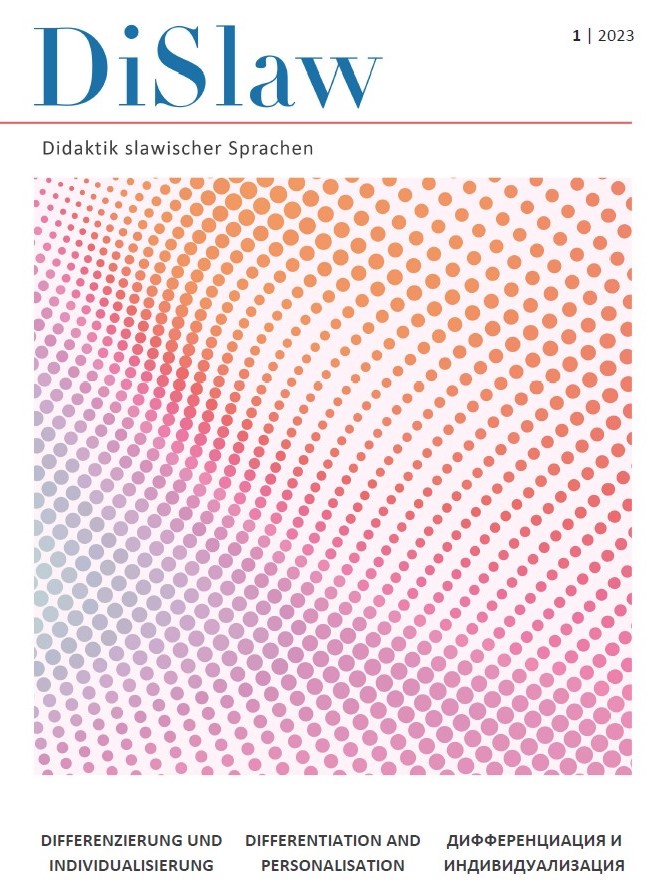 Downloads
Lizenz
Dieses Werk steht unter der
Lizenz Creative Commons Namensnennung 4.0 International
.