Einen Akzent im Deutschen haben
Akademiker*innen mit Migrationshintergrund im Gespräch
Schlagworte:
foreign accent, fossilization, academics with a migration background, group discussion, attitudes towards foreign accent
Abstract
The contribution deals with the foreign accent in German and the fossilization phenomena accompanying it. A foreign accent is an identity marker and arises from a non-random articulation incorrect about the standard pronunciation or atypical for Germans. Non-randomness means the accent persists over a long period. The study uses the group discussion method to reveal the attitudes and opinions of every interviewee. The interviewees were academics with a first-generation migratory background who have lived inGermany for ten years or longer and speak German at the C1 or C2 level (assessed according to the Common European Framework of Reference for Languages). The group discussion covered three topics: (i) reflections on one's level of German with a focus on permanent phonetic errors, (ii) views on the foreign (Eastern European) accent in German, and (iii) strategies to minimize the own accent. Because of the coronavirus pandemic, the discussion was conducted online. A transcript was rendered based on the online video recording, and a qualitative content analysis was performed. This way, both the shared ex-perience of the groupcould be ascertained, and several inferences regarding fossilization could be drawn. Last, the paper formulates desiderata on the relationship between individual multilingualism and identity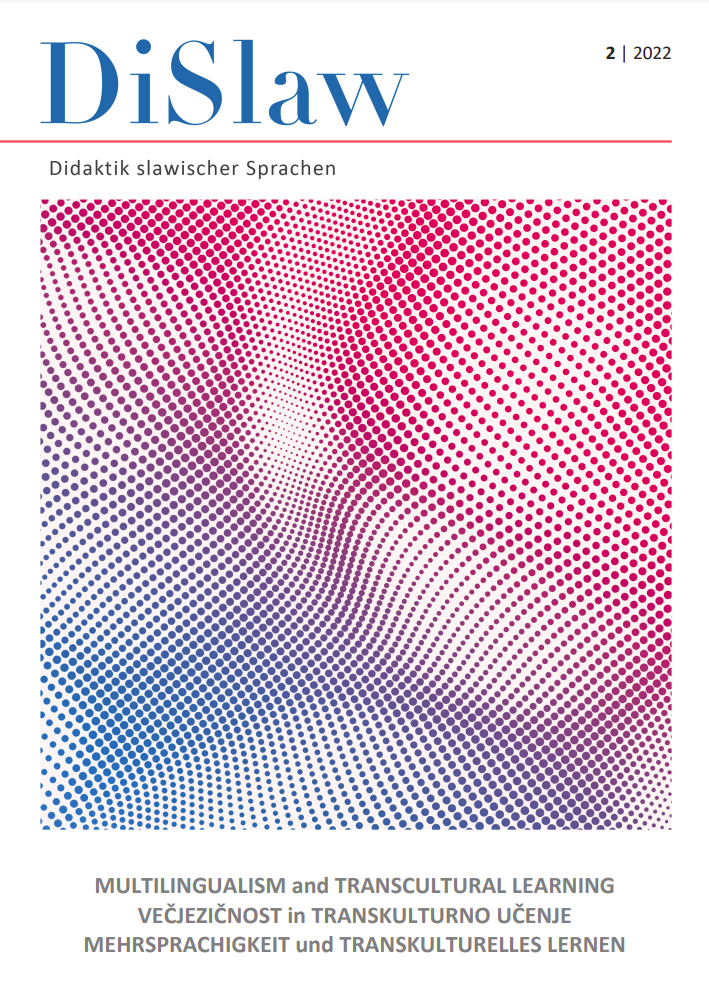 Downloads
Lizenz
Dieses Werk steht unter der
Lizenz Creative Commons Namensnennung 4.0 International
.